ESN Card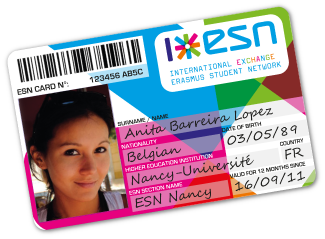 Purpose
The ESN Card is exclusively issued for exchange students by ESN International. The National and Local levels are offering different discounts with the card, like cheaper excursions, parties, travel offers etc. For us it acts as a proof that the student is here in exchange and therefore it ensures that only those benefit from our services.
Availability
Exchange students and international students who study at the ETH, the University of Zurich, ZHDK or PHZH, as well as Local Buddies/Mentors and ESN members are entitled to buy the ESN card
Price
Validity
One year from the date of purchase.
Sale
Discounts in Zürich
on all our events

Discounts on drinks in certain locations during our weekly pub or meetup.
Panic Room Games
THE Escape Room experience in Zurich! Profit from a 20% discount by:
Going to panicroomgames.ch

Use the promocode esnpanic! when booking your escape game

Show your ESN card at the venue
National Partnerships and Discounts
FlixBus
FlixBus is a European long distance mobility provider and a brand of the FlixMobility group. Since 2013, FlixBuses have offered a new, convenient and green way to travel which suits every budget. Thanks to a smart business model and an innovative technology, the startup has established Europe's largest intercity bus network in lessthan four years. ESNcard holders are eligible for a 10% discount on any FlixBus journey! How do you get your voucher code?
Search for "FlixBus Switzerland" in the search bar.

Click on "Claim Voucher"

You can use your code only in the FlixBus App.
Safe journey!
Wowtrip
WowTrip proposes a new and exciting way of travelling by offering surprise trips around Europe. WowTrip's offer includes direct flights + 4* hotel to an unknown destination disclosed when arriving at the airport or 48h before departure if preferred. Departures are available from Geneva, Zurich and Basel airports and our prices start from only CHF 200.- per person for 2 nights / 3 days stay. How do you get your discount?
Go on WowTrip's website

www.wowtrip.ch

and get a 10% discount for being a member of ESN Switzerland, using the following promo code: ESNWOWTRIP
International Discounts
Disclaimer
ESN Zürich is not responsible for the national and international offers. The offers can change without further notice.